About
An Introduction
I'm Abhinav Thukral, a 24 year old who loves design, development, music, doodles, astronomy, chocolates, physics, and puzzles.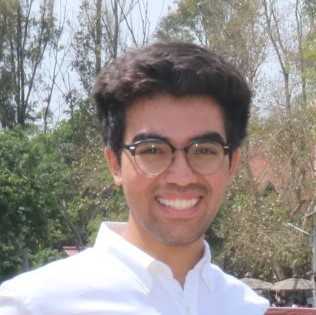 Currently, I'm pursuing my Masters in Human-Computer Interaction at Georgia Tech . Previously, I have worked with organizations like EPFL, Mastercard, Wingify, Bioversity International contributing to UI/UX engineering, interaction design, full-stack development, machine learning, and videography.
On weekends, I serve as the co-founder of a social initiative — We Clothe Them , that aims to empower people by providing them access to clothing.
Design Tools
Tools I've been using for all my design work
Development
Languages/Frameworks that I code with to build new solutions
Travel/Life
Exploring new places, one step at time
Personal Favorites
Leisure
From leisure to spending hours on these interests
Chess
Doodling
Photography / Videography
Movies/TV
I'll watch anything on this list a hundred times over
Arrival
The Breakfast Club
The Grand Budapest Hotel
Music
Favorite artists that are playing in my head when I can't sleep
Arctic Monkeys
Tom Rosenthal
Beatles
Books
Books I often refer back to whenever I'm bored
Surely You're Joking, Mr. Feynman
The Adventures of Sherlock Holmes
Sapiens: A Brief History of Humankind